Internet rates:
• only P15/hour
from 8 a.m. to 8 p.m.
• only P10/hour
from 8 p.m. to 2 a.m.

Billboard:
Visit now !!! the FLASH WEB of CenterNET Computers by clicking here " "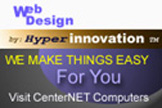 Updates:

CenterNet Computers 2
infront of University of
Bohol, Maria Clara Street Tagbilaran City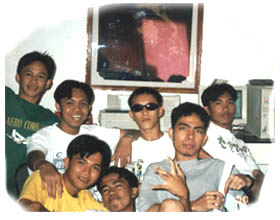 A well known Computer Center and Internet Cafe located at the heart of the City. With its modern and advanced computers to fully serve its customers. With its fully functioning 15 computers there is always a big room for improvements to consistently satisfy and delight its users. With a well-prepared and well-trained personnel and a master in their own field who are always their to assist you for your convenience and satisfaction.
Location: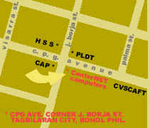 Services offered:
• Website Development
• Advertisement
• Computer Sales
• Computer Training
• Hardware Maintenance
for more click here
Contact us:
CenterNet Computers
Corner CPG. & Borja Street
Tagbilaran City, Bohol,
Philippines, 6300
Tel. No.: 038 - 2354586
- 5017578
E-mail : c_net@mozcom.com
anybody@mozcom.com

Tournament:
• Quake II - III
• Starcraft
• Unreal
• Half-life
• Counter Strike
for more games click here
powered by:

supported by: